Guest Lounge
The Guest Lounge is Now Open!
Opening hours: 
Monday - Friday: 09:00 -14:30  & 15:30 -  17:30
Saturday: 10:00 - 14:30 & 15:30 - 18:00
Sunday: 11:00 - 14:30 & 15:30 -17:00
The Guest Lounge is a fantastic hub, providing great value to guests and local residents. The Guest Lounge is not only to offer a place for our to guests to see a friendly face but is the hub for all information on events in and around Ilford. Our services include:
Collect+
Information Point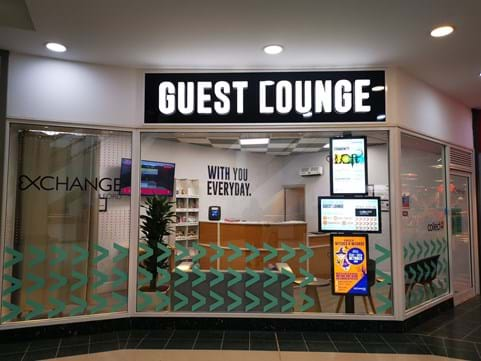 The Guest Lounge also features a changing room, for the occasions where our guests would like to try their purchase on and if need be they can return their parcel at the same time.
The Guest Lounge is located on Level 1, left to the entrance of TKMaxx (near our Cranbrook Road entrance).
World Host Award 2020
Exchange Ilford has gained national recognition for its outstanding customer service after being awarded WorldHost Recognised Business status.