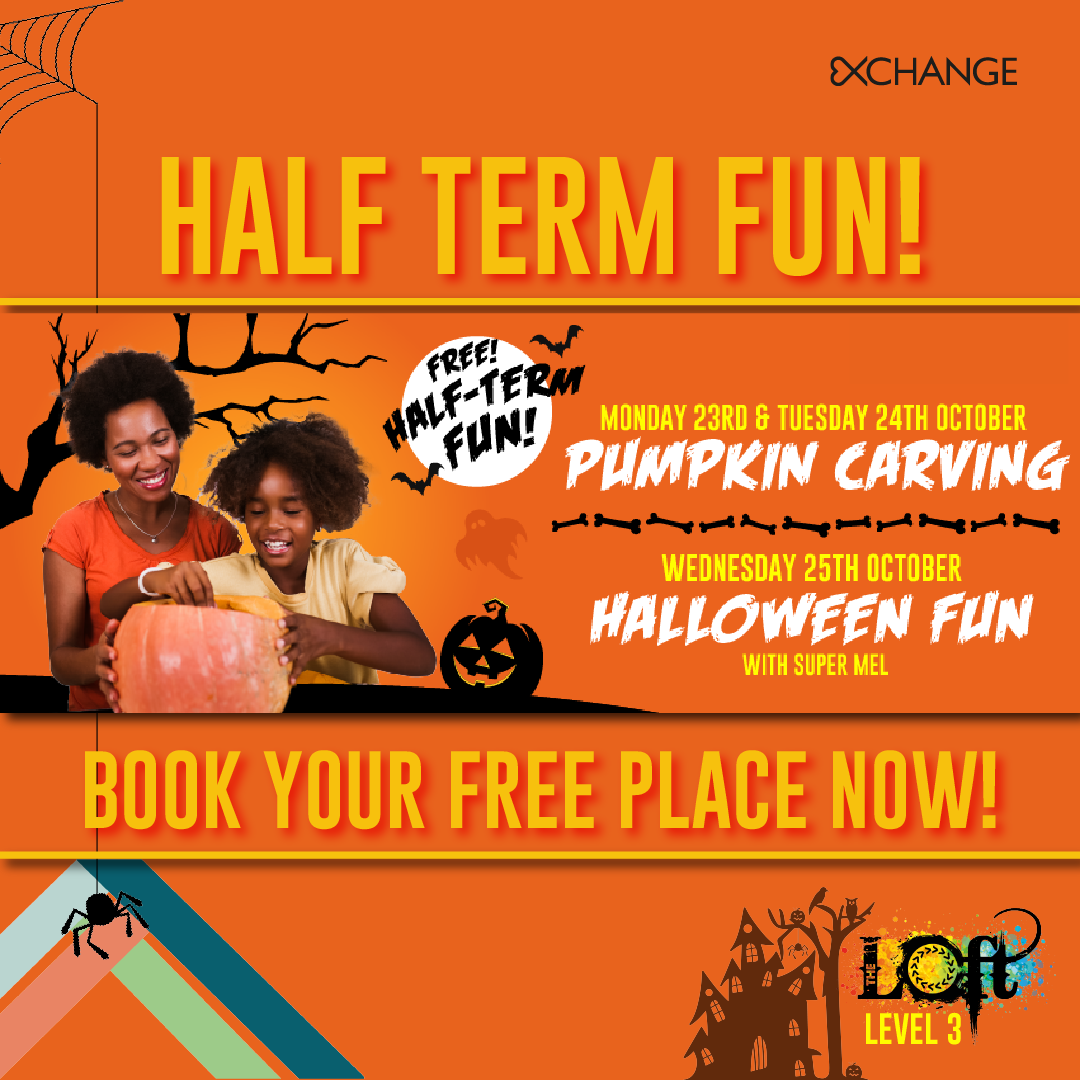 Free Half-Term Fun
Pumpkin Carving & Halloween Fun
Come join us for a spooktacular time at the Exchange Ilford! Level 3 in The Loft. On 23rd Monday and 24th and Tuesday October 10am – 4pm, get ready to unleash your creativity and carve the perfect pumpkin to impress your friends and family. This in-person event is a fantastic opportunity to embrace the Halloween spirit and have a blast with fellow pumpkin enthusiasts. Whether you're a beginner or a seasoned pro, our friendly staff will be there to assist you every step of the way. So grab your favourite carving tools and get ready for and activity filled laughter, fun, and of course, lots of pumpkin mess! Don't miss out on this exciting event mark your calendars and let the pumpkin carving extravaganza begin! To book your place click on the link below.
                                 Halloween fun with Super Mel
On Wednesday 25th 10am – 4pm celebrate the spooky season with Super Mel and her team! Just because its Halloween it doesn't have to be scary at the exchange Ilford it's all treats and no tricks, so Come along to The Loft and take part designing and writing your own story of courage, bravery and facing your fears with The Superhero Kids Academy.