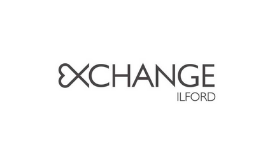 Security Officer
Exchange Ilford Shopping Centre
Security Officer - Shopping Centre
Location: Ilford, IG1 1RS
Working various shifts 5 days out of 7 (days and nights)


A fantastic opportunity has arisen for Security Officers to join our Soft Services Team.
You must be able to demonstrate and deliver high quality guarding and excellent customer service.
We require Officers to be SIA licenced – Security Guarding/Door Supervision
The Security Officer is required to provide an efficient, effective and professional security service.
Duties as a Security Officer
Able to work on their own initiative as well as part of a team and have a proactive and ever evolving approach towards their duties.
Able to achieve high standards in a fast-paced customer focused environment and to have an attitude that strives for continuous improvement.
Can build and maintain effective working relationships with the client and all other service providers on the Shopping Centre.
Able to adapt to new duties added to the assignment as the contract evolves.
To prevent unauthorised access while always remaining professional.
To assist and respond to all fire alarm activations in a calm and professional demeanour.
To conduct regular patrols and as per the site's assignment instructions.
Report any patrol observations and or defects to the Security Manager as well as documenting it appropriately.
Provide exceptional customer service to members of the public and or visitors who may need our help with local information.
To conduct a thorough check of all identified vulnerable points of the Shopping Centre as well as ensuring all exits are secure and no risks are present or obstruct.
To check for suspicious characters loitering around the Shopping Centre reporting all suspicious behaviours back to the team as well as the Security Manager.
To prevent and detect fire, water leaks, and any potential safety hazards.
To act as an ambassador for the Shopping Centre ensuring that their business is represented accordingly.
Active participation and promotion of the Centre's Health and Safety Management System.
Job role requirements as a Security Officer
SIA Door Supervisor Licence required.
SIA CCTV Licence required.
Security Experience ideally in a retail or public space area
Ability to stand/walk for extended periods in all weathers.
Excellent levels of customer service & communication
Must have good command of English Language and IT skills.
Reliable, confident and committed
Flexible in the approach to daily duties and additional events when held on site.
The ability to work independently and as part of a team
Have a calm personality capable of controlling difficult situations.
Be confident you are able to undertake 100% of all specific duties.
Be able to provide all the documentation and vetting information requested.
First Aid qualification is a bonus.
BENEFITS
Full uniform supplied
Competitive Salary
Paid holidays
Pension plan
On-going training
Progression opportunities
WRKIT Employee Benefits Platform which give you access to savings at big retailers via
Discounts/Cash back and Shopping Cards
HSF – a health cash plan and personal accident benefit with added services