Wild Cubs free play area now open
We've been working hard to improve the Exchange, and providing great experiences for families is top of our list. Our amazing Wild Cubs zone, an interactive children's play area on the lower level is now open.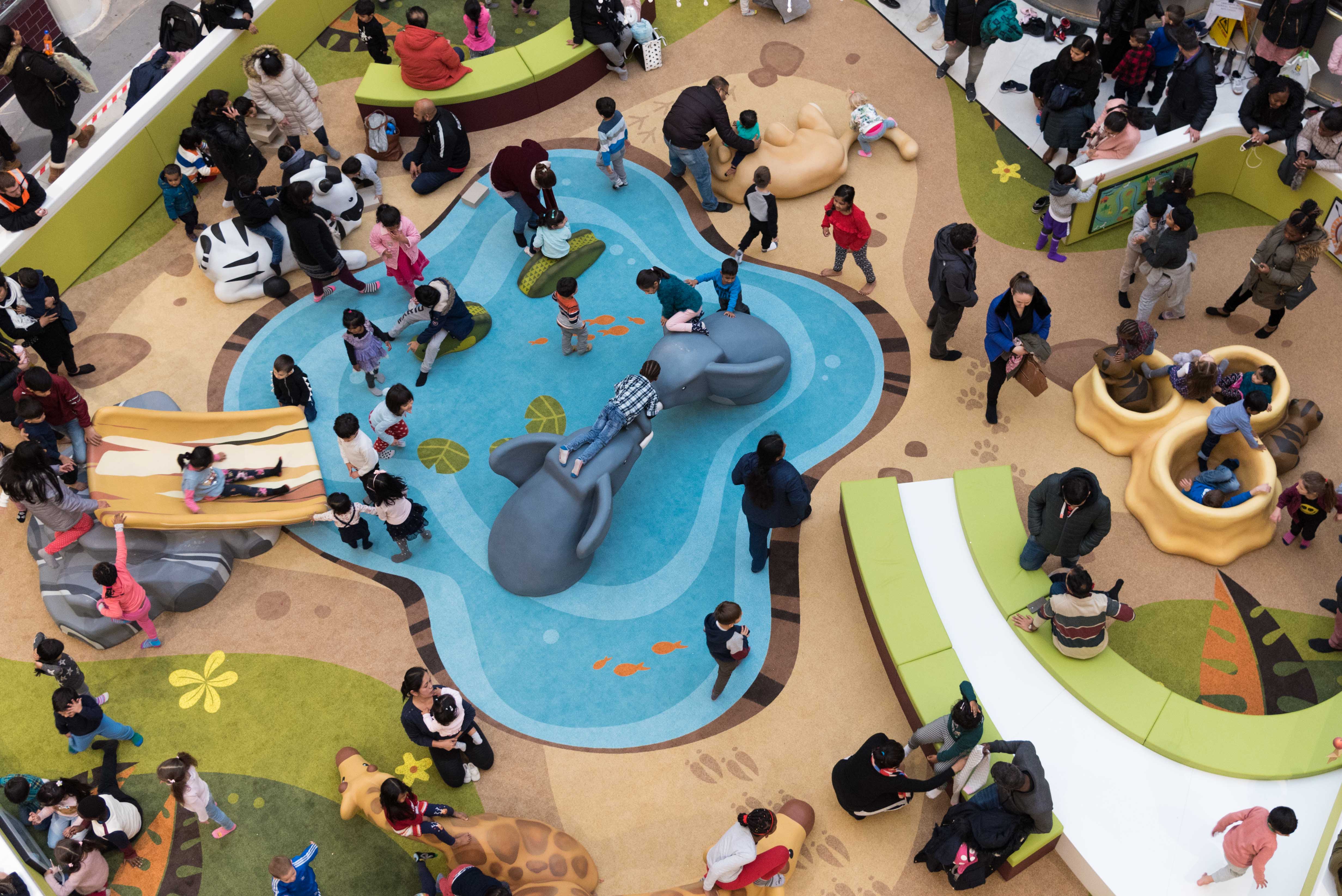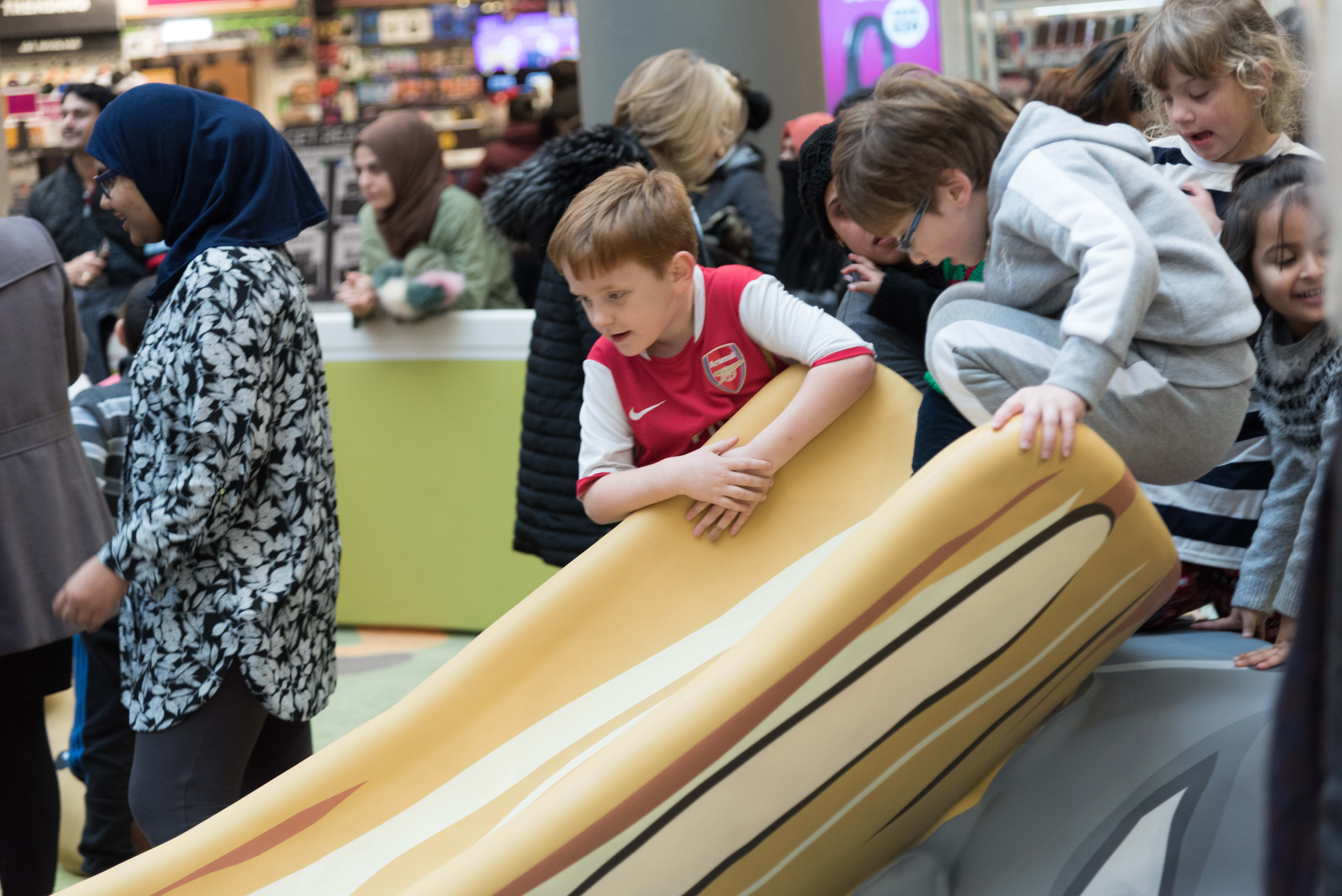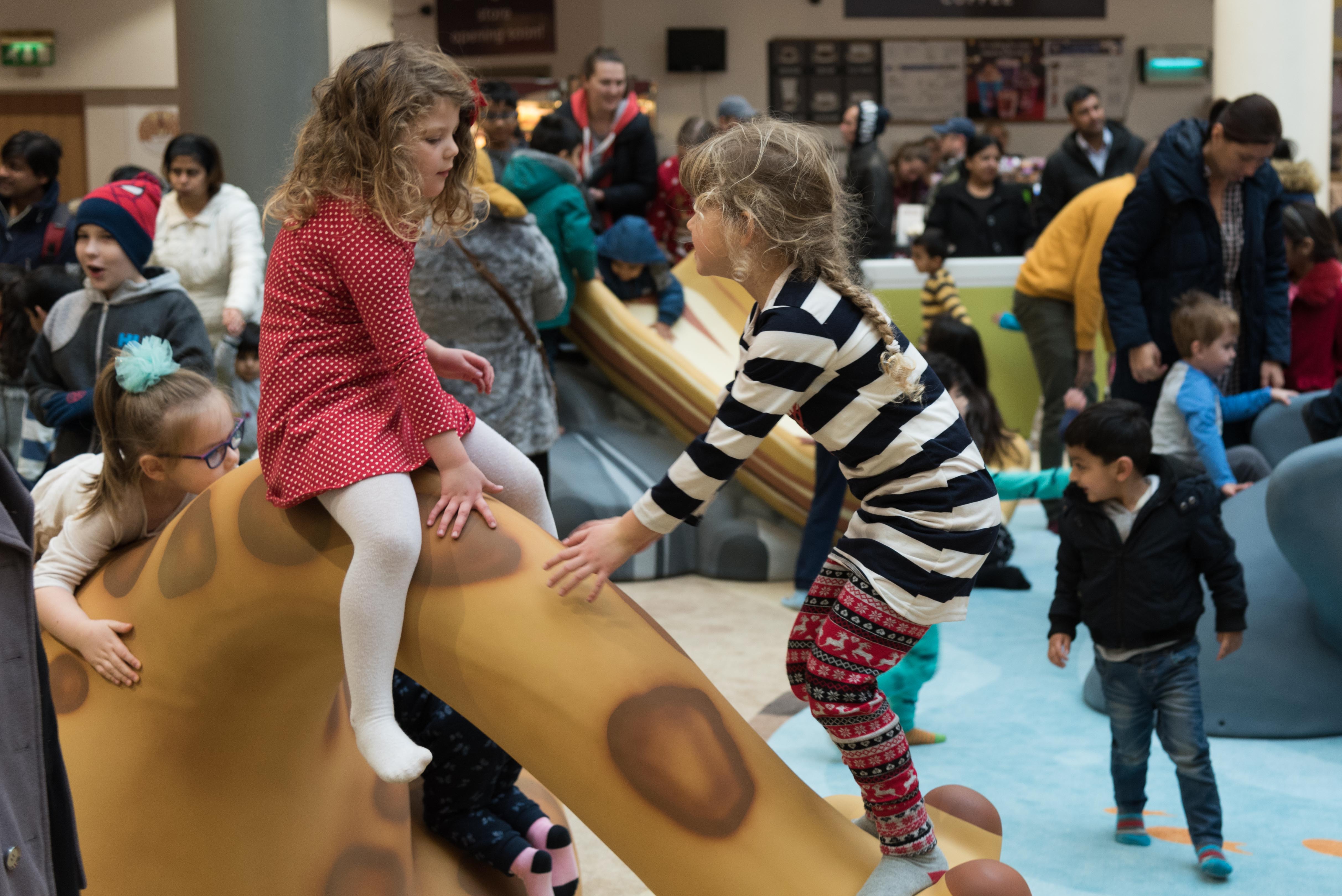 The first of its kind in the UK and the second in Europe, the safari-inspired play area provides a safe and educational space for children to slide, crawl and climb through, while parents can take a break and look on as their kids explore the space. Part of our new family zone with easy access to parent and baby facilities and new parent parking, the area is proving to be hugely popular.
The play area includes a Savanna wildlife theme, featuring animals' sculptures such as an interlinked giraffe and baby, lioness, elephants and meerkat mounds. Along with a log ramp, the creatively-shaped pieces provide a variety of ways for children to explore with a wall-mounted Matrix Wall Panel featuring an interactive LED lighting system that responds to human touch with changing colour, brightness and patterns. There will also be an immersive art panel for painting, drawing and puzzles, all of which contribute to a state-of-the-art facility that guests can be proud of.
The play area is open daily:
Mon- Sat    10:00am - 7:00pm
Sunday       11:00am - 5:00pm