Transforming Ilford Station
Details:
The Cranbrook Road entrance for Ilford station is currently closed due to the works of the Crossrail project. These works will create a better experience for passengers connecting with the new Elizabeth line service by delivering: 
A new station entrance from Cranbrook Road including a new ticket hall and gates to ease congestion at peak times
Step free access via new lifts 
Improved ticketing facilities and journey information
You can still access Ilford station via the temporary station entrance and ticket office at Ilford hill or York road. 
Network Rail have submitted proposals for a new station building in Ilford as part of the improvements being delivered for the Crossrail project.
Let us know what you think in the comments below.. Proposal includes;
-A new spacious building with a striking glass facade that will let natural light to flood into the station.
-A larger ticket hall with a wide entrance and significantly longer gateline.
-New lifts providing step free access from street level to all platforms.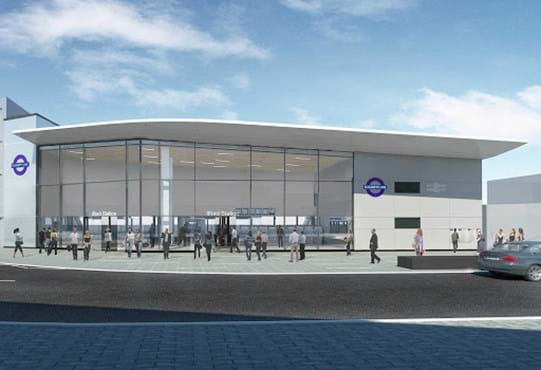 Cranbrook Road Closure
**Partial and full** Road closure dates for Cranbrook Road (towards Ilford Station):
14/03/20 00.01 to 16/03/20 04.00 - Full Road Closure - Lift 1 Steelwork
18/04/20 00.01 to 20/04/20 04.00 - Full Road Closure - Tower Crane and Grillage Removal 
** Information may be subject to change.
Click here for more information.