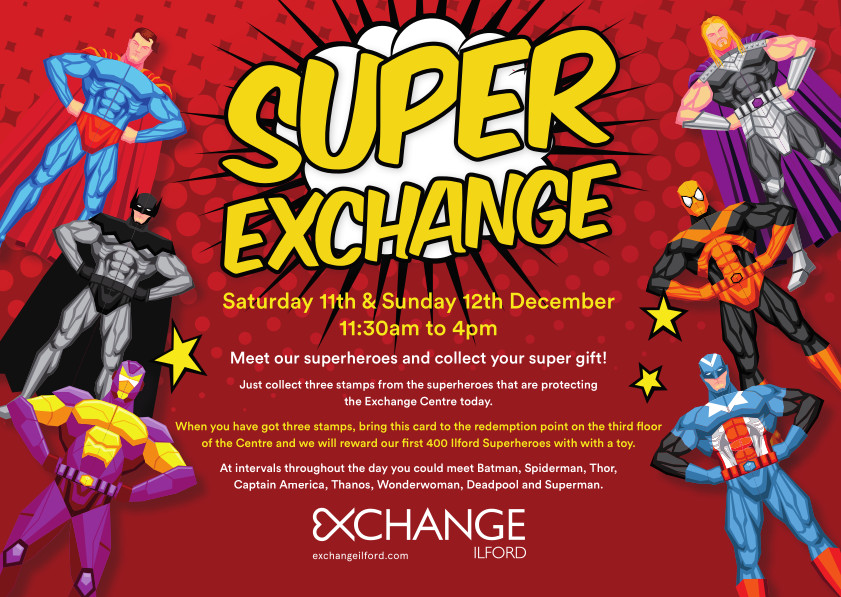 Super Exchange! Superhero Weekend
Saturday 11th & Sunday 12th December
Meet our superheroes and collect your super gift!
Search the centre for Batman, Spiderman, Thor, Captain America, Thanos, Wonder Woman, Deadpool and Superman - they will all be appearing at intervals throughout the day.
Pick up a Superhero passport from The Loft on Level 3 and collect 3 stamps from any of the Superheroes you meet throughout the day.
Once you have received three stamps, bring your card back to The Loft where the first 400 Ilford Superheroes will receive a super special toy.