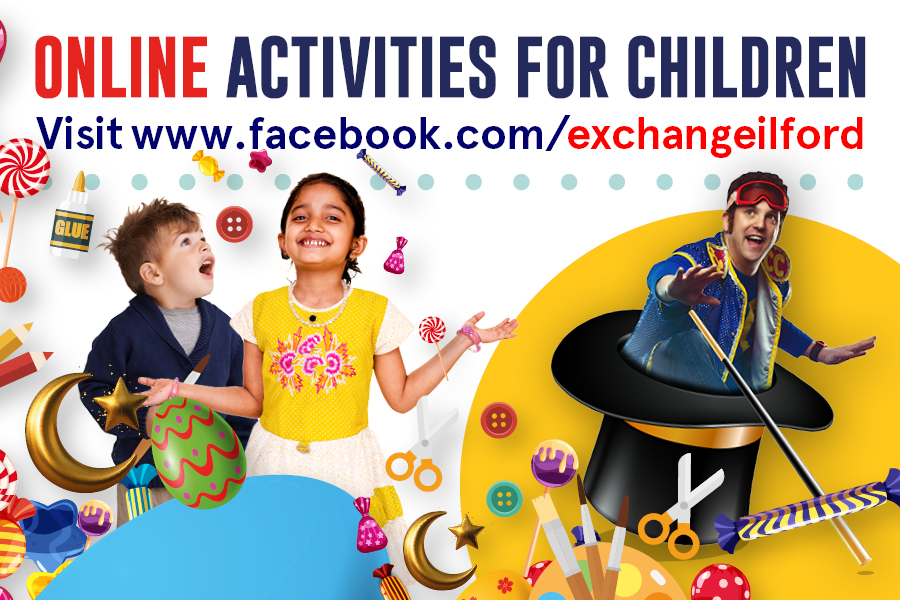 Spring Holiday Fun
The live sessions are back! Join us over the spring holidays for some fun and exciting activities.
The live sessions are back!
We are repeating the on-line club sessions this Spring Holiday starting on the Tuesday after Easter - April 6th.
We will be running two sessions each day at 10:00am and 1:00pm every weekday from the Tuesday throughout the holidays, finishing on Friday 16th April.
The sessions will all take place live on the Centre's Facebook page.
In the first week our focus will be on Spring.
As Ramadan starts at the start of the second week, we will be looking at ideas of family, sharing and kindness as well as crafting lanterns and moon and star wall hangings.
We have prepared a craft kit and activity book to provide some of the ingredients children can use for their creativity which will be free to the first 150 children who register for the sessions.
Because these packs are too big for posting, families who register will need to collect these packs from the Exchange Management Suite on Level 5, so if you would like to join our club sessions and want to collect a pack simply reply to ellie@messagespr.co.uk with your children's names and ages and we will put one aside.
if you are unable to collect the packs at this time you can collect the packs from the Exchange Management Suite on the fifth floor of the Centre where the car park lifts are located.
All you need to do is to give your children's names, so we can allocate the packs to members.
So if your children want to get involved email me now and register your children for their free craft kits.
BUT WAIT THERE IS MORE!
This holiday on the 9th and 16th April Captain Calamity will be hosting 2 live sessions for his magnificent magic show!! His shows will be at 11am and 3pm.
We very excited to welcome Captain Calamity back virtually to our centre!