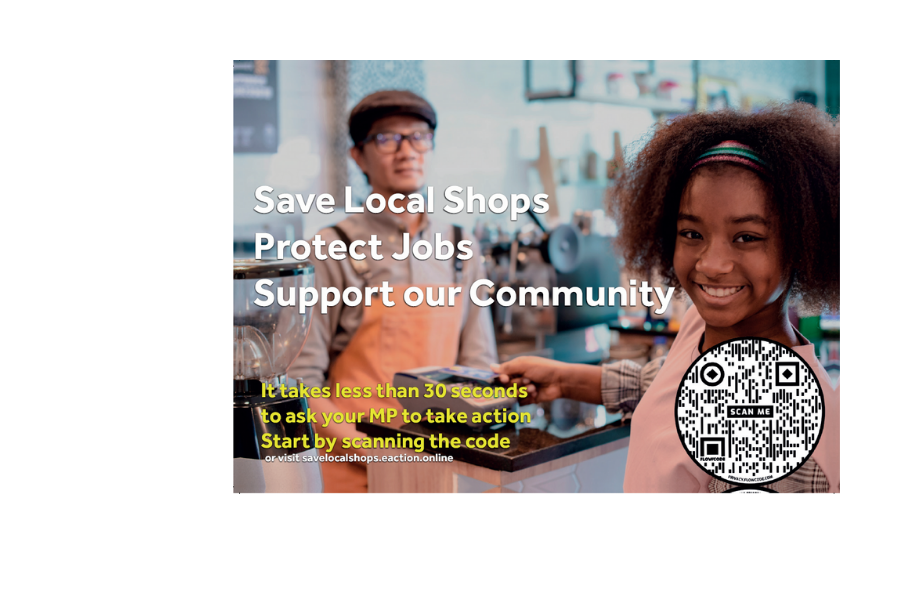 Shopkeepers Campaign
We need your help to save our shops and high streets!
We all know the barrier business rates now presents to physical retail profitability and investment into retail.  The government review represents a once in a lifetime opportunity to effect reform, which will be to the benefit of owners and occupiers alike.  
With the delay to the government response and the change of focus as businesses start to emerge from lockdown, there is a risk that the government agenda moves on and the retail industry doesn't secure the fundamental change required.   
It is therefore essential that we do all we can to keep the need for rates reform for retail high up on the agenda of MP's and maintain high visibility around the campaign.
What Can You Do?
There are a range of actions to support the campaign that I would ask each of you to pick up on and consider:
Write to your local MP using this link:  https://savelocalshops.eaction.online/savelocalshops  This is a very simple form taking no more than 30 seconds to complete, requiring you to do no more than put in your postcode and submit.  This sends a standard letter to your MP (you can tailor the letter if you wish).
Post the link onto your relevant social media accounts and encourage others to complete and submit.
Share the links with your colleagues.
Share the link with your retail customers and ask them to complete and similarly share within their businesses.
Share with any relevant local groups that could form effective alliances (eg BID's, etc).
HELP SAVE OUR SHOPS AND OUR HIGH STREET!