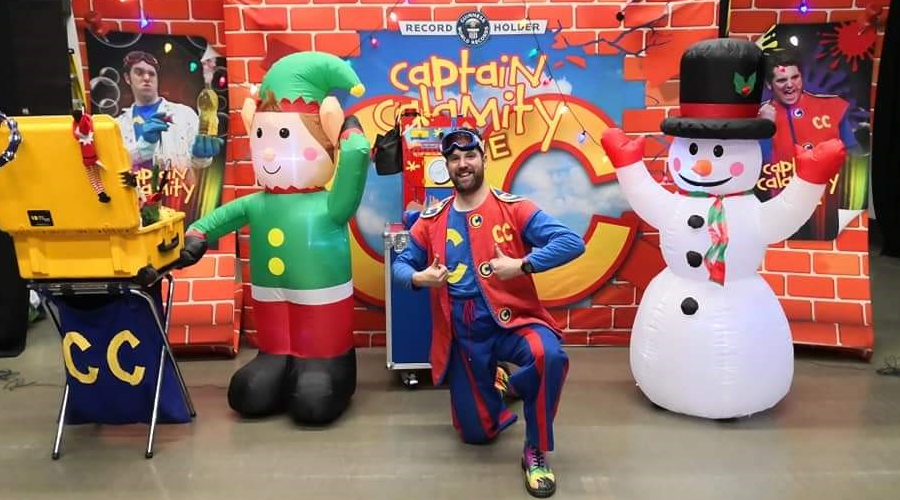 Captain Calamity's Santamime
Captain Calamity and Crew have received a call on the Lollipop Lighthouse Telephone. It's the Chief Elf at the North Pole and he needs help! This year, there is a shortage of magic, merriment, goodwill and laughter - all the things that are vital to power Santa's Sleigh!!
Thankfully, families at Exchange Ilford have all these things in abundance. Join the master of disaster in this fabulous show featuring marvellous magic, balloon buffoonery, silly songs, great games and copious custard pies. You'd have to be a real Scrooge to miss it!
Location: The Loft
Show Times: 11am, 1pm & 3pm