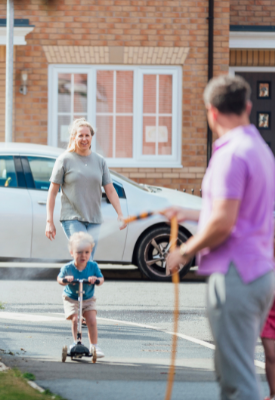 Neighbours Week
It is almost unnecessary to emphasise the importance of having good neighbours or being a good neighbour yourself to others. To define a good neighbour would be to describe an individual or an entity that not only understands companionship but also who demonstrates a conscious effort to care for and respect the needs for those within their local community.
Here in Ilford, we are fortunate enough to share invaluable relationships with brilliant organizations that provide opportunities for talented, up and coming or even undiscovered artists, singers, and young entrepreneurs. This allows the future generations to be sure that they can showcase and promote their individual skills and talents that they otherwise may not have had the opportunity to do.
Spark Lab
One of our incredible neighbours is 'The Spark Lab', which is an innovative new initiative created by Redbridge Council that encourages creative activity and supports small business owners to use free spaces to enhance and promote their ideas and small businesses. Why not pay them a visit to discover a new local creator and browse their artwork, jewellery, and fashion.
Space Studios
Another fantastic neighbour of ours that provides platforms for artists wishing to exhibit their work by offering affordable creative workspaces is Space Studios. They provide artistic workspaces to members of the local community as well as notable artists from around the country. With intriguing new exhibitions regularly, it's always worth popping in for a browse.
Kenneth More Theatre
The Kenneth More theatre is an Ilford institution located just opposite the Exchange, and for many years has helped young local performers acquire the necessary stage to be able to display their musical talents and perform in front of members of the local community. Check out their programme.
InIlford BID
Lastly, a team that works very closely to us here at the Exchange is the Ilford BID. They are the highly efficient team behind many of the amazing events you enjoy in the Town Centre, as well as community-based initiatives such as our recent 'Tiny Gardens' project.
Good Neighbours Deserve Good Discounts!
If you're one of our neighbours, we offer a 15% discount on monthly parking for anyone that works locally – pop into the Guest Lounge on Level 1 where our friendly team will be happy to help you.