Black Friday deal!
Details:
From Sunday 24th November Wallis will be offering up to 30% off everything! This will end Wednesday 27th November.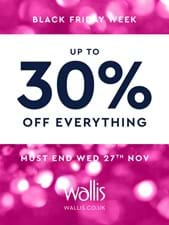 This offer will change to up 50% off everything from Wednesday 27th November running until Monday 2nd December.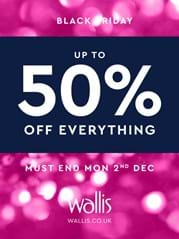 Wallis is located inside of Debenhams on level 1.