Black Friday Deal!
Details:
Pandora is offering 20% off for their black Friday deal! ✨This starts Thursday 28th November 2019 and ends Monday 2nd December 2019.
Be sure to pop into store tomorrow to grab a great deal! 💍Pandora is located on Level 2 next to Clintons at Exchange Ilford.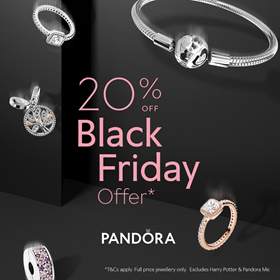 *T&C's apply - see in store for more information.