Coronavirus update
19th July 2021
Ease Of Restrictions
It is really positive to hear from the Government's recent announcement that restrictions are lifting on the 19th July. Protecting the health and safety of guests and staff remains our number one priority, and we will encourage the wearing of face coverings, keeping a safe distance and washing hands regularly whilst visiting the shopping centre as we continue to respect and protect each other.
We will keep certain measures in place to do our part to help control the spread of the virus for the foreseeable future, including enhanced cleaning regimes for all areas and hand sanitizing points at all entrances.
We realise some people may be anxious, particularly about visiting busy places, and will continue to inform the community about the quietest times to shop via our social media channels and website.
As we ease out of restrictions we are mindful that everyone will be moving at different paces and will appreciate if everybody shows consideration towards other guests and centre staff over the coming months.
Here is an outline of the rules:
• Do not enter the centre if you are experiencing any of the COVID19 symptoms and keep regularly doing covid tests. 
• Face coverings are encouraged whilst in the Centre
• We encourage avoiding close contact with others.
• Please still respect and follow the instructions outlined by our retail stores and centre security team
Welcome back from the team here at Exchange Ilford, we have missed you!
NHS Covid-19 App
The app is for anyone aged 16 or over living in England or Wales and allows you to check in to locations using QR code scanning, get alerts related to coronavirus risk level in your local area and find out if you've been near other app users who have tested positive for coronavirus. We'd encourage all centre visitors to download and use it to help keep us all safe.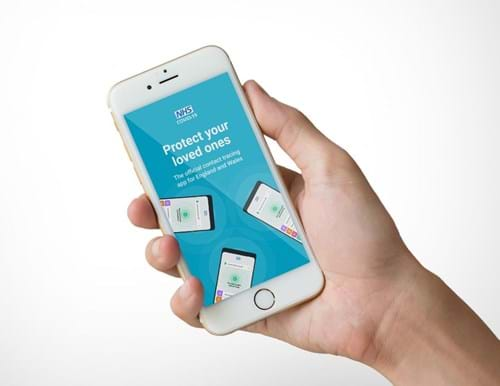 App features include: 
Trace: find out when you've been near other app users who have tested positive for coronavirus.
Alert: lets you know the level of coronavirus risk in your postcode district.
Check-in: get alerted if you've visited a venue where you may have come into contact with coronavirus, using a simple QR code scanner. No more form filling.
Symptoms: check if you have coronavirus symptoms and see if you need to order a test.
Test: helps you order a test if you need to.
Isolate: keep track of your self-isolation countdown and access relevant advice.
The app is available for iPhone and Android, and more details can be found here on the official NHS website.