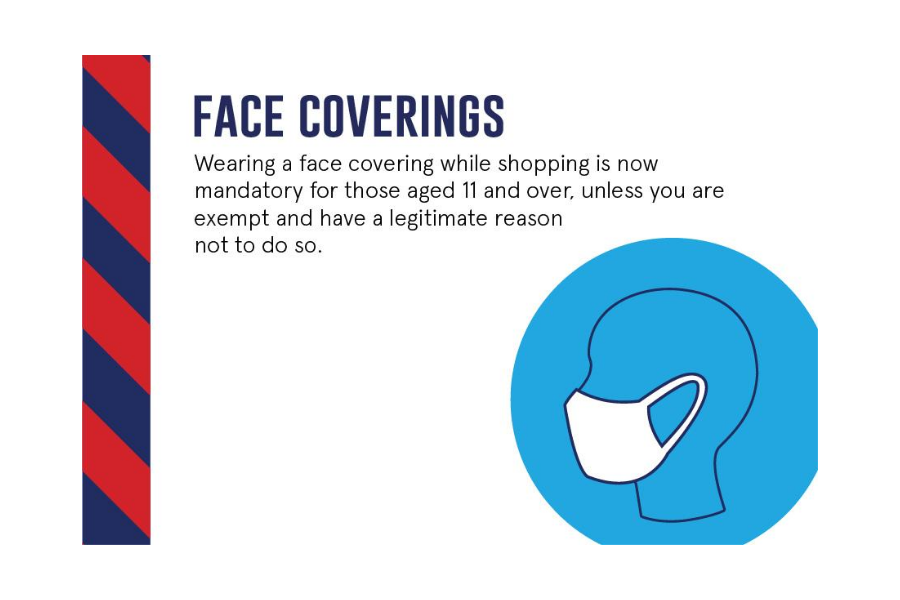 Coronavirus Update
Exchange llford is a safe and controlled manner, with measures implemented to ensure strict adherence to government guidelines.
During this difficult time, we are placing the utmost importance on the health and safety of our guests, customers and employees, working within the confines of directions from the government.  
Due to new government guidelines, you now can only gather in groups of 6, you are not allowed to be in a group larger than 6 this applies in any setting; indoors or outdoors except for a few exemptions, for more information please click here. 
More Info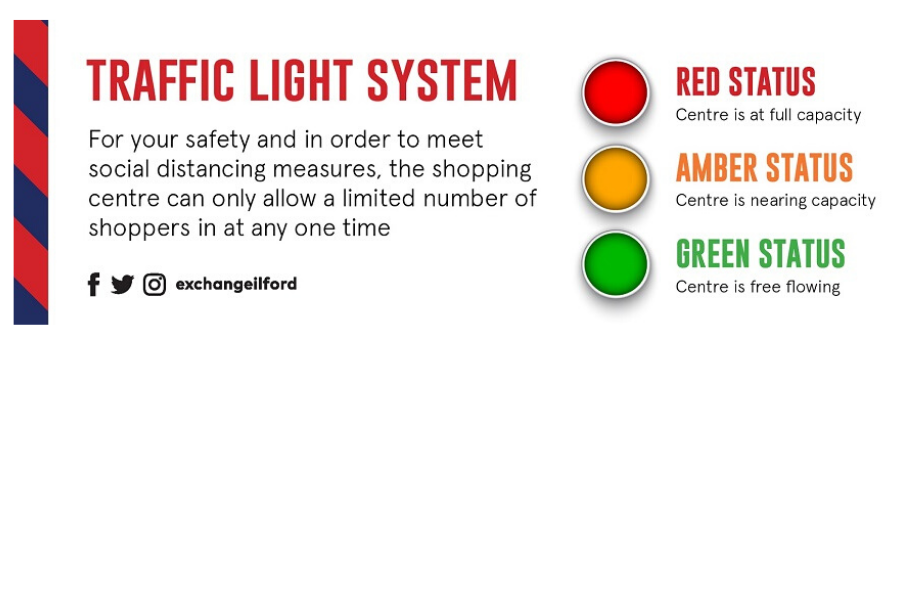 Social distancing traffic light system
In preparation for the majority of our stores reopening on Monday 15th June, we will have a traffic light system in place at our entrances to help manage the amount of shoppers in the centre at one time. This will be starting from Monday 15th June, There will be three lights to indicate if the centre has either reached it's capacity, near the capacity limit or if there are little or no queue's. to stay up to date with the status of our entrances please always check our social media pages and our website which will show the current status starting on Monday.
We also have a one way system put in place that runs through each level of the centre, blue is for entry and the red dots is the exit route, we ask that you please follow this.
More Info